1939-1949:
With war approaching,
forestry finds new friends
World War Two brought big changes to forestry in Scotland, from the world-renowned 'Lumberjills' to new friends from overseas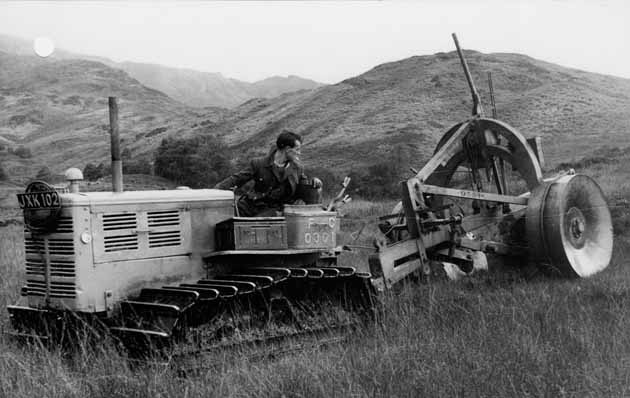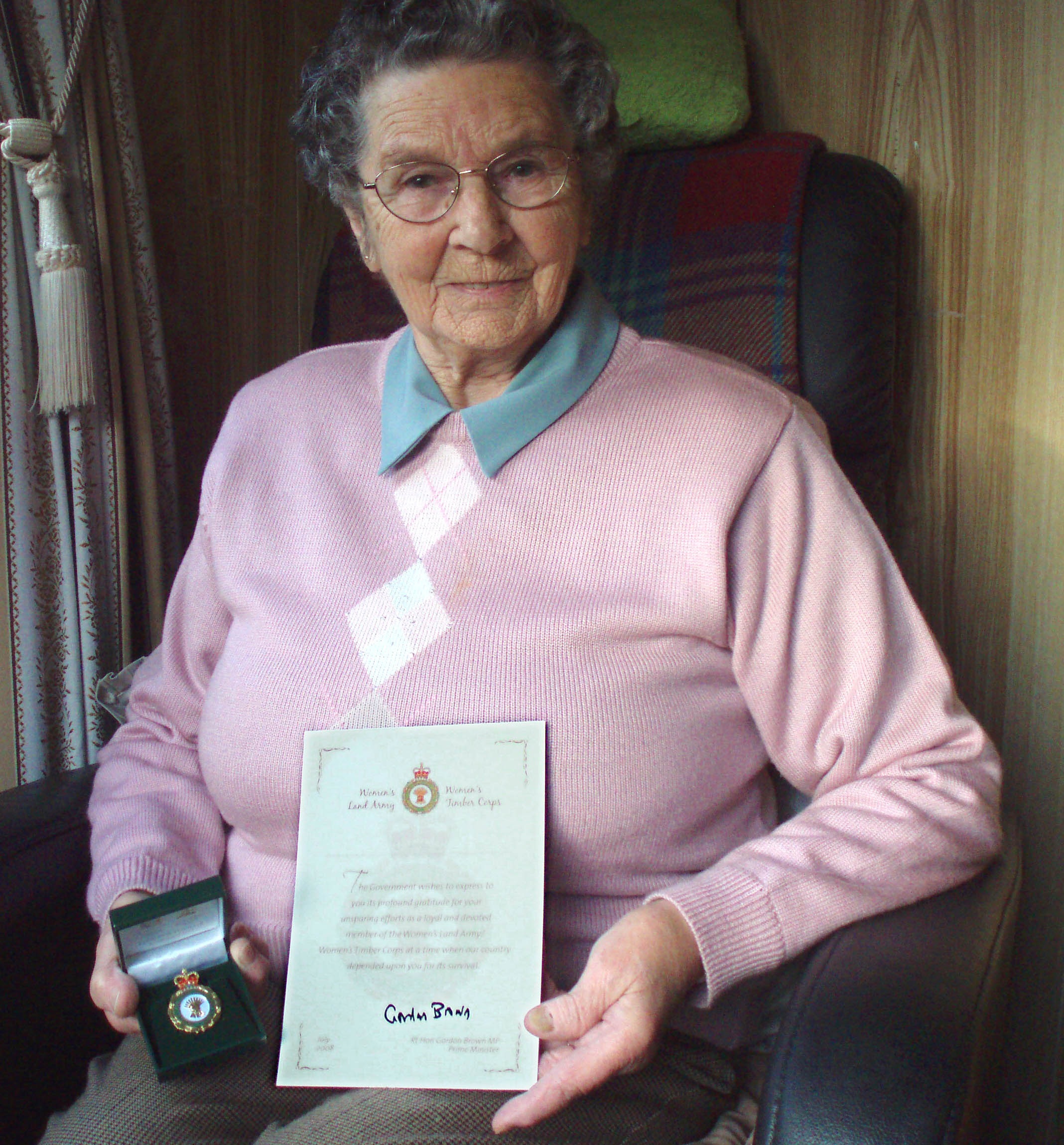 The number of people employed by the Forestry Commission rose from 14,000 in August 1939 to 44,300 in February 1941.
This growth included several thousand members of the Women's Timber Corps, affectionately christened 'the Lumberjills.'
Other specialist battalions helped Scotland's forestry industry during the war, including the Christian Pacifists, and workers from Belize (then known as British Honduras).
Once the War was over, restoring the forest estate became a priority, and there was a marked increase in the acquisition of felled or derelict woodlands, many of which were planted with broadleaves. The 40s also saw the beginning of the expansion of the Forestry Commission's research work.
Click each image above to find out more about the equipment and techniques being used. If you have some special knowledge or insight into the vehicles, technology and methods of the 1940s, why not share it with us via Forestry Memories?
The Women's Timber Corps was a section of the Women's Land Army, founded in 1942 to take over some of the vital tasks left undone by men fighting in the trenches. The women were involved in every aspect of forestry, from measuring to felling with axe and saw, dragging logs with horses, and working in sawmills.
Many of the women were from towns and cities, and underwent some basic training before being transported to remote locations to take part in demanding, often dangerous physical labour.
BELIZE TO THE RESCUE
In 1941, 500 men from British Honduras (now called Belize) came from overseas to help the Forestry Commission with the felling work urgently required for the war effort.
A further 400 of their countrymen arrived the following year, under the command of the British Honduran Forestry Unit. Men like Sam Martinez, endured harsh, cold conditions in the Scottish borders, but were welcomed warmly by the locals. Martinez and many others chose to stay in Scotland after the war, and to build their lives here.
THE CHRISTIAN PACIFIST FORESTRY & LAND UNIT
The Christian Pacifist Forestry and Land Unit was made up of Quakers and other conscientious objectors to the war. Rather than jailing them, as had been done in previous conflicts, the government put them to work, often in forestry.
The experiences of some of these conscientious objectors were later to serve as the inspiration for Robin Jenkins' novel 'The Cone Gatherers.'
SCOTLAND'S TIMBER INDUSTRY after the war
In the years immediately following World War Two, the Forestry Commission set about making plans to restore and replenish the woodlands felled during the years of conflict.
For the first time since the Forestry Act, the commissioners in charge of forests throughout England, Scotland and Wales could begin to plan for the future, instead of reacting to crisis after crisis. New, experimental ploughs and tractors came into use - like the Caterpillar D4 tractor, and the Solotrac plough.